COVID-19 continues to spread across the United States, and the number of infected people is rising in Chicago, where our HQ is located. The Illinois Department of Health expects to need an additional 38,000 hospital beds in the next two weeks. Our hearts go out to those working in high-risk settings–health care professionals, police officers, firefighters and their families.
During this crisis, rather than merely close our office, my team and I have found a way to contribute to our community. Thanks to a group of like-minded Activ8 employees who explored the possibilities and gathered expertise, we are now producing highly-functional, reusable face masks with N95 filters that will protect people's health.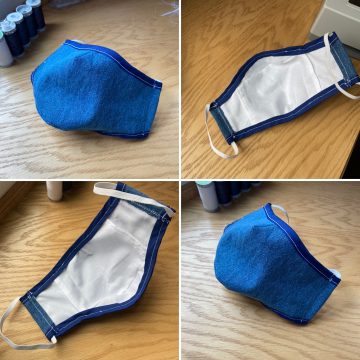 We have established a production line that makes masks from readily available material. To make the masks, we are using a water-repellant jean fabric on the outside and easy-to-clean material on the inside. Thanks to our foresight and earlier preparation, we are able to get N95 filters. In addition, our reusable masks can be cleaned using a UV sterilizer to prevent the virus from sticking to the outer side.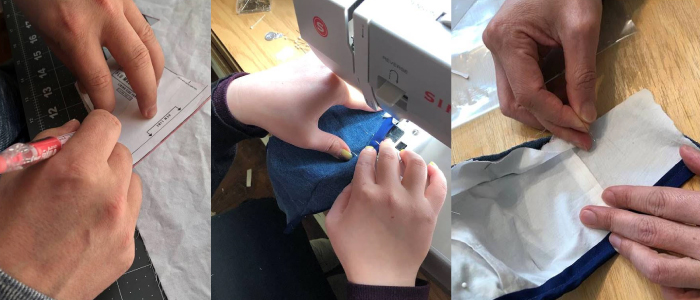 Since they're hand-made, our production is limited and our current goal is to produce at least 1,000 masks. We have already started donating them to clinics and senior centers in small towns in the Chicago area that are facing difficulty accessing supplies. If those smaller clinics can't operate, the burden will be placed on large hospitals. 
 
In the future, we plan to increase the production volume as needed and deliver not only to the locals but also to people in need who are farther away. We will also share our newly-acquired manufacturing know-how with those who are interested. We hope to serve our community and help eliminate the shortage of face masks in this difficult time.  
 
Most importantly, we sincerely hope that those who have been infected with the virus will recover quickly and that this situation will improve as soon as possible.
Kengo Kaji
President and COO
Activ8 Recruitment & Solutions