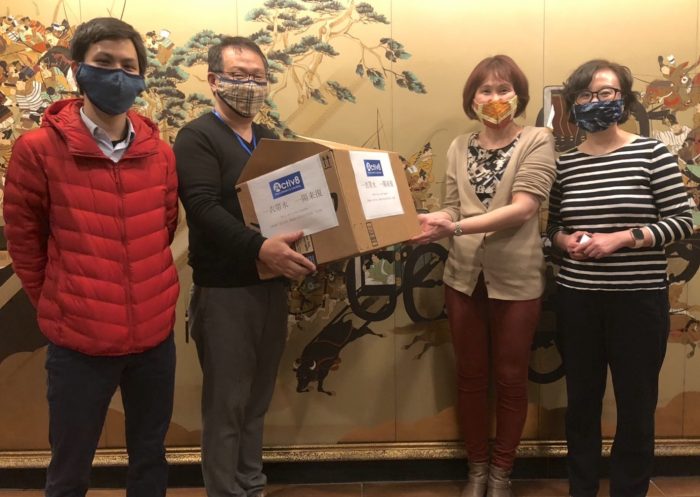 While some states in the USA are making plans to gradually lift their business and school closures, stay-at-home orders, and social distancing policies designed to block the spread of COVID-19, the shortage of face masks and other protective gear remains an issue. To do our part, Activ8 Recruitment & Solutions recently produced and donated reusable face masks to small clinics, senior centers, and grocery stores in the Chicago area. Activ8 wanted to express our gratitude to the Chicago community, fulfilling the promise the company made in honor of its 20th anniversary.
On May 6, Activ8 President & COO Kengo Kaji visited Heiwa Terrace, a senior living community in Chicago's Uptown neighborhood, and donated 200 masks to the residents. This 200-unit, not-for-profit corporation, founded by Japanese American immigrants, provides services and housing for seniors and people with disabilities.
"Heiwa Terrace senior residents are especially vulnerable to the virus, so this donation is life saving," said John Suzuki, Heiwa Terrace Board President.
On April 23, Kaji visited the Japanese American Service Committee (JASC) on Chicago's North Side and delivered 80 masks to their workers. JASC also offers programs ranging from cultural classes to social services. A cadre of JASC workers constantly visit seniors to provide support services.
"Our In-Home Support Services program continues to help our elderly clients regularly, in their homes. Our workers will benefit greatly by having their own Activ8-produced, reusable face masks," said Michael Takada, CEO of JASC.
Activ8 is honored to share resources with the community, especially with seniors during this global pandemic. It's a critical time to support community connections, since the lack of human interaction during the stay-at-home order can intensify loneliness.
Earlier this year, Kaji promised his support to the local community that has welcomed his company. For 20 years, Kaji has realized the connection between community services and the discovery of outstanding human resources, now and in the future.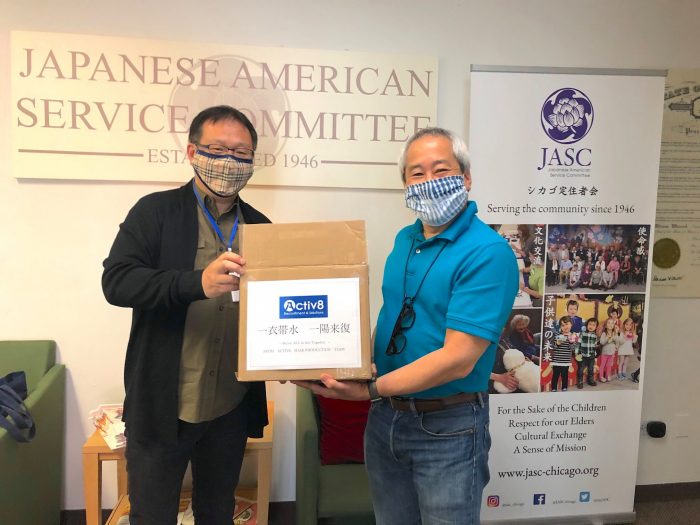 "When our communities need help, we're here to lend a hand. We continue to join forces with our employees and community members to get through this unprecedented crisis together," Kaji said. 
Related links:
https://www.jasc-chicago.org