Since the outbreak of the coronavirus, many people have gained new appreciation for the artists who help us heal in difficult times. In this blog, we'd like to feature Emi Tanabe, a Chicago-based violinist who is active in a wide range of music scenes around the globe.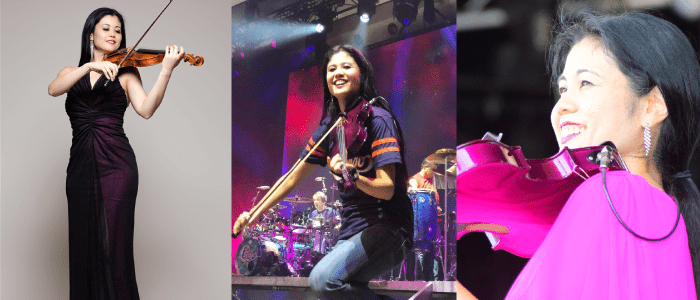 Emi is a member of the Grammy Award-winning Baroque orchestra "Apollo's Fire," based in Cleveland, Ohio. She has performed at many concerts and festivals in North America and Europe, including New York's renowned Carnegie Hall and the United Kingdom's BBC Proms, the world's largest classical music festival.
Emi was born and raised in Tokyo. During middle school, Emi first saw Michael Jackson and was awed by America's "King of Pop." Later, she saw him perform twice at Tokyo Dome. She still remembers those shows as "the most spectacular live entertainment ever." As a fan, she became interested in learning English through listening to his music and radio interviews.
She then moved to the U.S. and studied classical music at the University of North Texas, Eastman School of Music, and Chicago College of Performing Arts. Traditionally, graduating with degrees in classical music gives you two options: join an orchestra or teach music. But Emi found her own way. After earning her advanced degrees, she initially earned a living working at an instrument store. About 10 years ago, she took the risk of quitting her job to concentrate on performance.
Emi has chosen to live a life playing music with artists of various genres. She finds joy in connecting with musicians who speak other languages, too. "Although we speak different languages, our hearts are connected through music," she said. In addition to her success as a solo violinist, she collaborates with artists across the United States in various genres such as classical, tango, flamenco, Latin, Celtic, jazz, and children's music.
As a member of the pop-rock violin group, "The Cover Girls Violin Show," Emi enjoys playing a range of tunes, from classics like her idol Michael Jackson's "Billie Jean" to songs from contemporary bands like Maroon 5. In February 2019, the Cover Girls performed on stage with the legendary rock band Chicago for 11 shows at the Venetian Resort in Las Vegas. Emi and the band also performed with Chicago twice in the Midwest at the Milwaukee Summerfest and at the Ravinia Music Festival.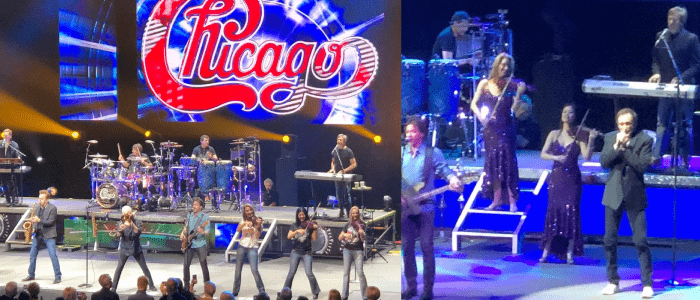 Playing up close with one of America's most successful, eclectic and long-lived rock bands was an eye-opening experience for Emi. "I was greatly impressed by the members of Chicago. The musicians from the 60s and 70s are very sophisticated, because they study classical music and jazz. Chicago is a band that has sold over one billion records, but the members are humble and even for the same program, they always tried to improve their performance. I was inspired by their attitude and it was a great life learning experience," she said.
Like the members of Chicago, Emi continues to strive for both musical excellence and connection with others. "I want to create a music group that can heal people," she said. For her, it is just as satisfying to play at Carnegie Hall as it is to perform at a nursing home. Watching the smiles of the elderly people as they listened to her music was incredibly rewarding. Experiences like these have confirmed for her that she is on the right path.
In the future, Emi aspires to win a Grammy Award for her own group, and to put her music to work in the service of alleviating the suffering of those who are ill. In these extraordinary times, music of healing is needed now more than ever. We wish Emi, with her gift for dynamic and gentle music, every success as she strives to achieve her goals!
Emi Tanabe's Facebook page:
www.facebook.com/emi.tanabe.73