With Labor Day right around the corner, many people are looking for outdoor activities to enjoy over the long weekend. Historic Jackson Park, located on the South Side of Chicago, next to the University of Chicago campus, might be a perfect park to visit as the summer comes to an end. For over a century, Jackson Park has been a home to Japanese culture.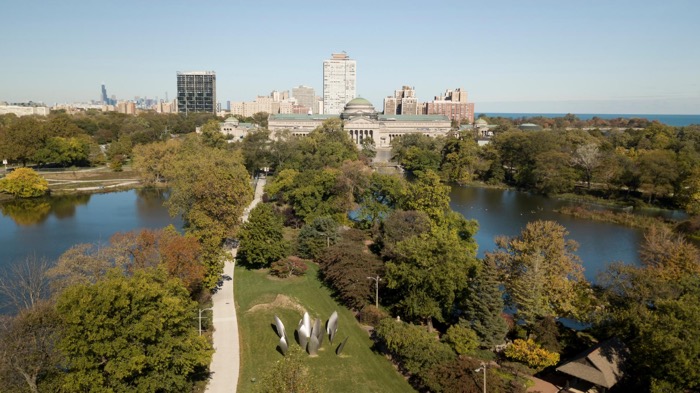 In 1893, Chicago hosted the World's Fair, which commemorated the 400th anniversary of Christopher Columbus' arrival in the New World. Jackson Park was the central location for exhibits from all around the world. For its exhibit, the Japanese government sent a wooden building called Hō-ō-den, or Phoenix Pavilion. It was modeled after a building in Uji, Kyoto, named Hō-ō-dō, or Phoenix Hall. The building in Jackson Park showcased Japan's history and introduced World's Fair attendees to Japan's rich artistic heritage, culture and traditions.
At the end of the World's Fair, the Phoenix Pavilion was given as a gift to the City of Chicago to honor Japanese culture. In the 1930s, the Chicago Park District restored the pavilion and added a Japanese garden filled with beautiful cherry trees as a way to revitalize the park and acknowledge the Japanese tradition of hanami, enjoying the beauty of flowers. Unfortunately in 1946, less than a year after World War II ended, the Phoenix Pavilion was destroyed in an act of arson.
In 1973, a sister-city relationship was formed between Chicago and Japan's third-largest city Osaka, which led to a restoration of the garden. In 1993, in honor of the 20th anniversary of the relationship between Chicago and Osaka, the Japanese garden in Jackson Park was renamed the Osaka Garden.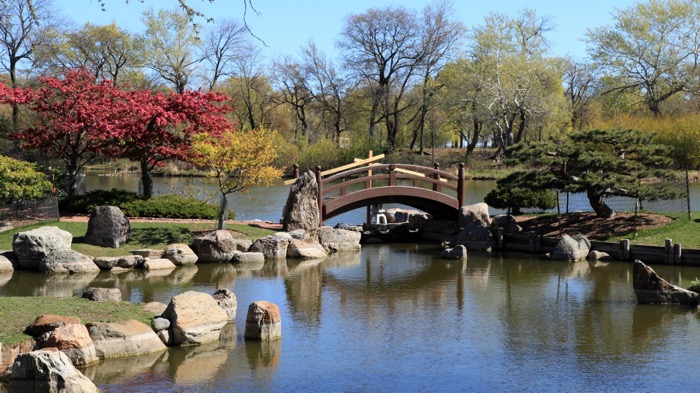 This revitalization of the garden signified a renewed connection between the United States and Japan and was shown as a sign of peace and healing between the two countries.
In the 21st century, a new art project came to the garden, further strengthening ties between Japan and the United States. Renowned artist Yoko Ono, the widow of the late John Lennon, has dedicated her life to promoting world peace and human rights. In 2013, Yoko saw the park and was immediately drawn to the garden and wanted to heal the site where the Phoenix Pavilion once stood.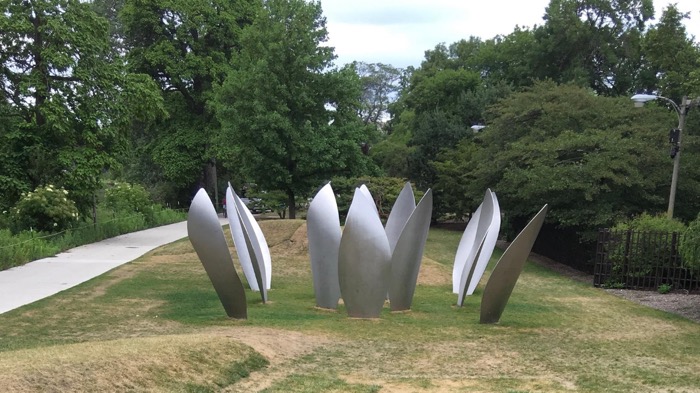 In 2016, she dedicated her first public art project in the Americas, "SKYLANDING." SKYLANDING brings together Chicago's history of public sculpture along with a message of peace. The art piece consists of giant lotus flowers reaching to the sky.
Today, Jackson Park's historic Japanese garden is known as both the Osaka Garden and the Garden of the Phoenix. Activ8 appreciates the connection the United States and Japan made with the original Phoenix Pavilion and now with "SKYLANDING." We hope you have the opportunity to visit Jackson Park, marvel at the beautiful site and honor its Japanese cultural history.
Related sites:
https://www.chicagoparkdistrict.com/parks-facilities/japanese-garden
https://news.wttw.com/2016/10/20/new-sculpture-yoko-ono-seeks-give-peace-chance