Tucked in the same complex as a martial arts studio and a Japanese country museum, DOMO Japanese Country Restaurant is known for their authentic Japanese cuisine and garden. Staff from Activ8 recently visited DOMO and tried some of their dishes. We learned that the menu is limited right now due to supply chain issues from COVID-19 but were still lucky enough to try some of the Japanese country food DOMO is famous for.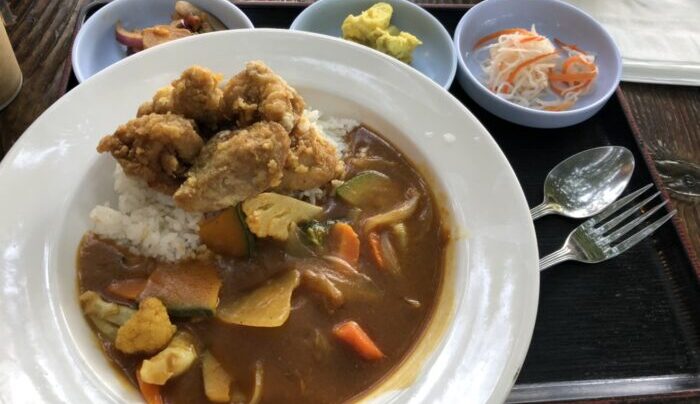 This hidden gem, located in Denver, Colorado, was rated as Zagat's Restaurant Survey Guide fifth best Japanese restaurant in the United States in 2001 and the top restaurant for decor in 2001 and 2008. With the new season in full swing, the large trees, blooming flowers and established garden are especially gorgeous as they display the changing fall colors.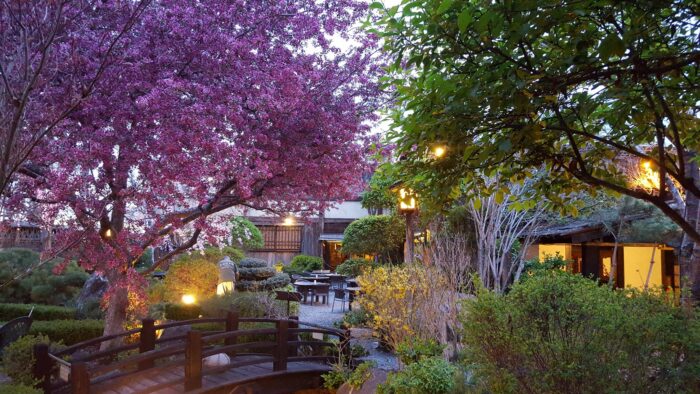 DOMO serves traditional Japanese country food such as Teriyaki, Nabemono, Curry, Sashimi Donburi and a variety of seafood dishes. According to their website, "At DOMO, the foods are specifically seasoned to enhance a variety of delicate tastes."
Chef Gaku Homma is the chef and founder of DOMO. He has been practicing Aikido, a Japanese martial art, for over 50 years and founded Aikido Nippon Kan, the martial arts studio next to the restaurant. Chef Gaku Homma has written a number of books related to Japanese Country Cooking, as well as his studies and teaching of Aikido. His book "The Folk Art of Japanese Country Cooking: A Traditional Guide for Today's World" is an intriguing mix of Japanese country cooking, folk tradition and his memories of growing up in Japan.
DOMO has made some alterations to their traditional service due to the pandemic. In addition to adjusted hours and practicing social distancing, they are encouraging people to dine during less busy times. They have a revised menu with light meals and healthy drinks to encourage guests to visit their garden for a change of scenery.
As the weather gets colder, they are also asking people to dress warmly so they can be seated on the patio or inside, as the doors will be open for approximately five minutes every hour in order to circulate fresh air. DOMO provides the same quality of service and food despite the ongoing pandemic.
Activ8 congratulates DOMO and Chef Gaku Homma on their beautiful restaurant, their efforts to always create authentic Japanese country cuisine and for how they're handling the COVID-19 pandemic.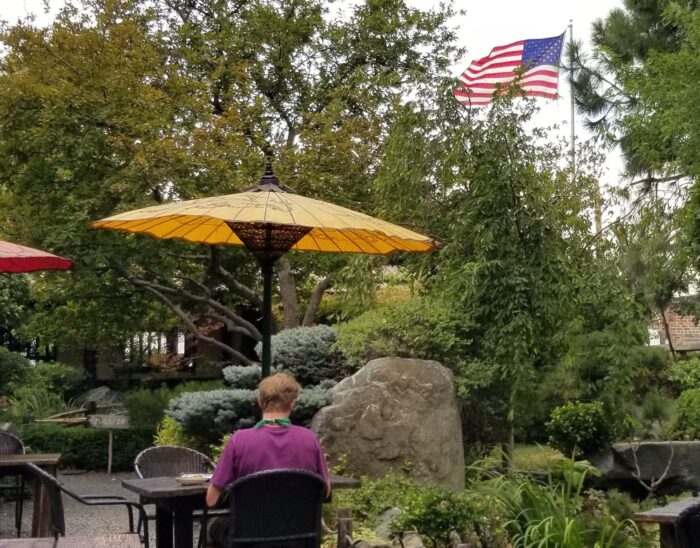 Restaurant exterior photos from https://www.facebook.com/domorestaurantdenver