The Japanese American Service Committee (JASC) is a social agency and community center that works to provide cultural activities and services to Japanese Americans and individuals interested in Japanese culture.
The organization was founded in 1946 as a place to help Japanese Americans resettle after the incarceration they experienced during World War II. Prior to the war, the census reported 400 Japanese Americans in Chicago but by the later part of the war, there were over 20,000. Recently, JASC has worked to acquire archives, collections and artifacts to remember and uphold Japanese history in Chicago.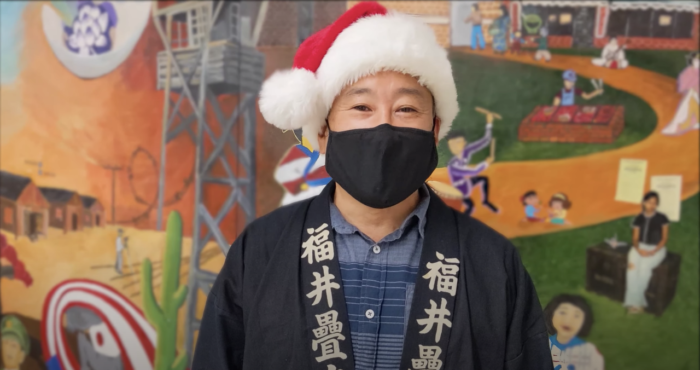 Activ8 recently talked to JASC CEO Michael Takada. "Our mission is to engage with anyone who has an interest in Japanese culture, the Japanese American story and its heritage. We do this through providing direct services for elders as well as cultural programs and activities," he said.
JASC has expanded its original community to also include anyone with an interest in Japanese culture through anime, manga, martial arts or language. In addition, JASC works to help Japanese individuals who have recently relocated to the Chicago area. They work to capture their journeys to enlighten the community as well as providing them with activities and services.
Every year, the Japanese American Service Committee organizes an event called "Holiday Delight." This event has been going on for a number of years and is their annual Fall Community event. It is a children's festival that also serves as a fundraiser and brings awareness to Japanese local businesses. This year due to the COVID-19 pandemic "Holiday Delight" will take place virtually on November 14.
You can view Mr. Takada's video message here
The event will consist of a curbside food pickup and a livestream event. There will be bento boxes provided by M Square Catering as well as other Japanese cuisines with the help of the Lawrence Fish Market and La Mom Kitchen. Later in the day from 3:30 PM to 5:00 PM, there will be a livestream that will include pre-recorded cultural demonstrations, a message from Japanese Consul General Kenichi Okada and a special visit from Santa.
Those interested in participating in either of these events can get more information from the JASC website or its social media pages.
The JASC is disappointed that people will not be able to gather in person this year. Usually this "Holiday Delight" contains 15-20 tables of vendors and is a place for old and new friends to gather. Unfortunately, this year will be different but they hope the event will still be powerful. Donations are always welcome and they appreciate any support.
Activ8 is looking forward to "Holiday Delight" and appreciates all of the work that the JASC does for the community. We hope you will be able to attend this event and kickstart your holiday celebrations!
JASC website:
https://www.jasc-chicago.org