Japan's "Manga" comic culture has become a universal language, and print Manga as well as Anime are extremely popular all over the world, with stories and themes that touch the hearts of people across generations, traditions and countries. Live-action movies and TV series based on Manga also have been big hits in recent years, as their high-quality stories produce popular films one after another.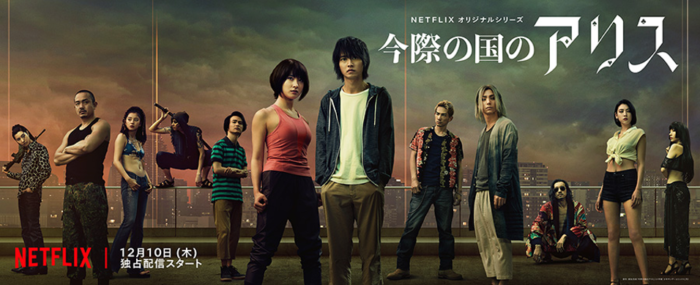 The Netflix original series "Alice in Borderland" is a perfect example of this trend. A live-action version of the original Manga by Haro Aso, "Alice in Borderland" originally was a series published in the Manga magazines "Shonen Sunday S" and "Weekly Shonen Sunday" from 2010 to 2016. Netflix's series was released worldwide on December 10th.
"Alice in Borderland" is a science fiction survival suspense story of people who have found themselves in a mysterious, devastated world. The main character is Ryohei Arisu (Alice), an unemployed young man who has no dreams or hopes. Frustrated by his daily life, he wandered around the Tokyo neighborhood of Shibuya with his friends, where he got lost and then appeared in a place called "Borderland" in which he will die if he doesn't win a series of contests that are part of "The Game." Along the way, he meets many people, overcomes various deadlines, and grows as a person.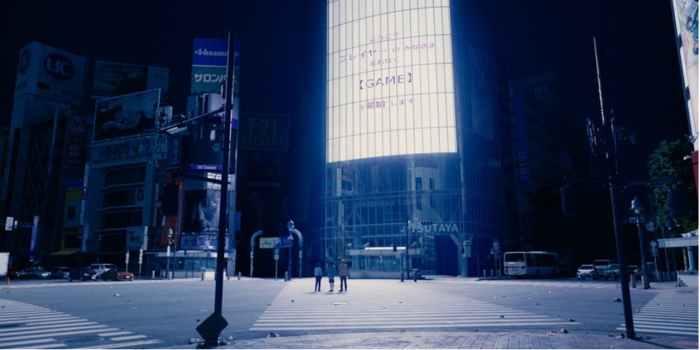 The live-action version of Alice is played by Kento Yamazaki, a young actor who is among Japan's most popular and versatile. Another character, Yuzuha Usagi (Rabbit), played by well-known action star Tao Tsuchiya, is a climber with amazing physical ability who meets Alice in "The Game." The series is directed by Shinsuke Sato, who critics have described a "cinematography magician" and expands the worldview of the original work to universal concepts.
The subtitled version and the dubbed version were released on Netflix together this time, marking a technological improvement in the media outlet's Japanese releases. Until now, when dubbing Japanese works into English, there was a time lag between the lines and the action, and the voices of the actors and voice actors often seemed poorly aligned. But in the English-dubbed version of "Alice in Borderland," the flow is natural, almost as if it was made in English from the beginning.
This live-action version of "Alice in Borderland" represents cutting-edge Japanese content played by a young cast who are bringing the best of Japan's dynamic, innovative film and television productions to the rest of the globe. In addition to the story and the acting, "Alice in Borderland" also features spectacular use of CG technology that is simply fun to watch. It's escapist fantasy, to be sure, but amid the COVID-19 pandemic, the theme of survival is timely and will certainly pique the interest of American viewers. We highly recommend this show as provocative entertainment during the holidays!
Preview: https://www.netflix.com/title/80200575
Photos: Alice in Borderland © Haro Aso・Shogakukan/ROBOT