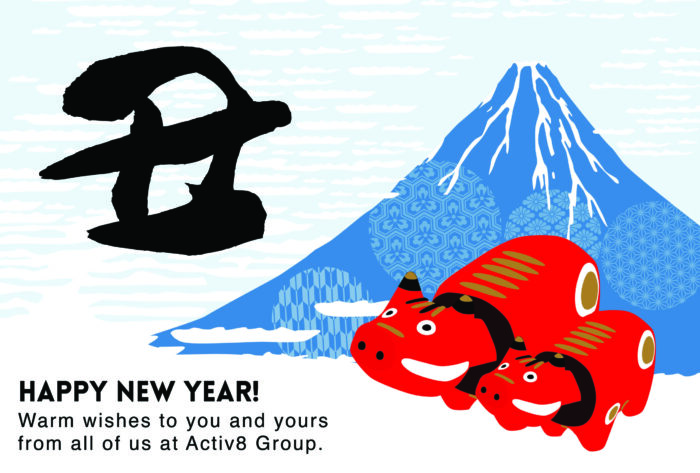 Happy New Year!
As we closed out 2020 like no other, we are sincerely grateful to all of our clients, partners, and friends for your continued support and patronage. We are thrilled to enter this new year with you sharing hope and some good news, too.
Thanks to you, we were able to successfully celebrate our 20th anniversary last year, and in February 2021, we will open a sales office in Cincinnati, Ohio, which will be Activ8 Group's ninth office in North America. Ohio is in the center of the Midwest, a state with a robust manufacturing sector, home to major automakers including Ford and Honda. Because of these companies and related industries, Ohio has a particularly close relationship with Japan, with more than 850 Japanese companies currently operating in the state and about 12,000 Japanese living there.
Cincinnati is located in the southwest of the state, and is called one of the "3 Cs," along with Columbus in the center and Cleveland in the northeast, cities that are Ohio's economic engines. Picturesque and historic, Cincinnati overlooks the neighboring state of Kentucky on the opposite bank of the Ohio River, and features attractions such as the Cincinnati Reds' home stadium and a museum dedicated to the team, one of the oldest in Major League Baseball.
We are excited and honored to set up our new office and become a member of the local community. As always, we will actively seek out opportunities to support, participate, and give back.
After a year in which the world was filled with a feeling of blockage, we hope and feel that we are entering a more auspicious time. According to the East Asian Zodiac, this is the Year of Ox, said to be "the year of overcoming difficult situations and steadily advancing things." And in December, we were inspired by the news that the Japanese state space agency asteroid explorer Hayabusa 2 delivered samples of the asteroid Ryugu to the Earth. It was particularly exciting to learn that a lot of the technology used to make this groundbreaking project a success was developed in Japanese town factories.
Carrying on that spirit of enthusiasm, unity and innovation that propelled Hayabusa 2 into space and back, the Activ8 Group pledges to work with our clients and employees to build a bright future together in the new year. We are renewing our determination and commitment to provide our customers with detailed support to help achieve their dreams, and wish you and your loved ones a healthy and prosperous 2021!