TSUNAGU: To Connect. Whether it is connecting employers to job seekers or bringing different cultures together, we at Activ8 value the bridge-builders who make our world a better place every day. Our new series, TSUNAGU, will feature inspirational people who connect the U.S. and Japan through business, education, art, culture and more.
Greg Beck, Founder of Sake Secret, and Certified Sake Sommelier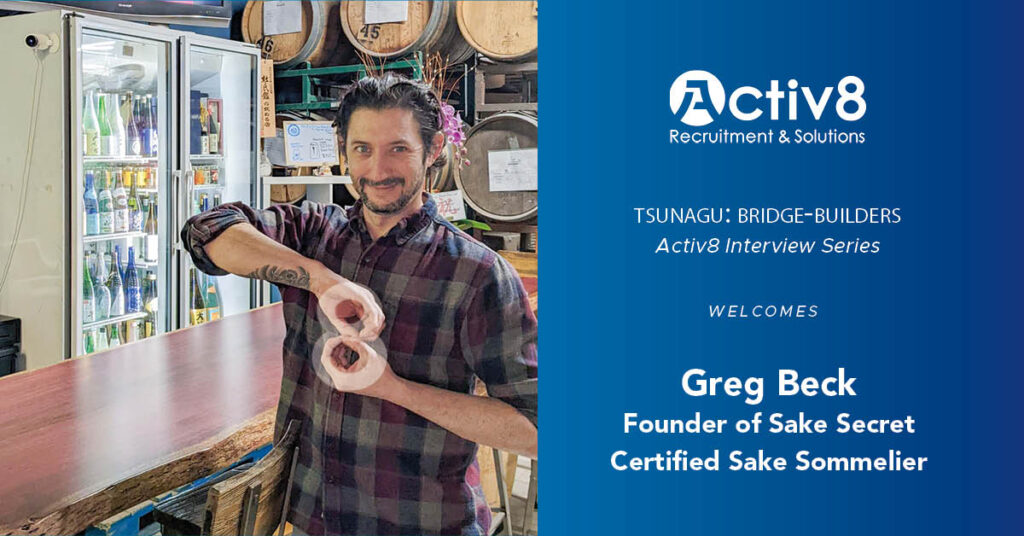 Greg's interest in international cultures was sparked by a brilliant high school German teacher, who inspired him to explore his interests in foreign languages and cultures. 
"I went to Germany when I was 17. It was my first trip outside America. I immediately developed a love for travel, and I noticed how much faster I learned German while traveling in Germany," said Greg. 
After beginning college at the University of Arizona and testing into a high-level German class, his love for studying the language was outweighed by a lackluster professor. When picking classes for the following semester, he noticed a Japanese language course, and, on a whim, decided to pick it up. 
"I always loved Japanese movies, anime, and food. I also noticed that the Japanese course was worth more credits than German, and as a freshman, I definitely had graduating on time in my head," said Greg. Not long after that first course, he joined a Year-in-Japan study abroad program and eventually changed his major from English to Japanese.
In Japan as a 20-year-old foreign student, he encountered Japanese life and culture–including sake–up close for the first time. He also learned about the Japanese Exchange and Teaching (JET) Program, and joined after graduating from college.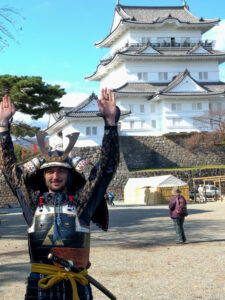 The lasting impact of the JET Program 
JET took him to the city of Hiroshima, where he started as an assistant language teacher. Later, he took on the role of coordinating international relations for the local prefectural office. While there, Greg had many responsibilities, including translating documents and assisting many different parts of local government. One of his favorite parts of the job was helping other JET Program foreign residents become accustomed to Japanese culture. He fondly recalls some of his proudest early career achievements taking place in those years, and treasures the priceless connections he formed with JET mentors and friends.
"It was a very cool, fun job, where everything was constantly changing. And we'd have high-level functions sometimes, like we hosted the G8 Summit in 2008," said Greg. 
Greg says he has been blessed with many mentors throughout his life, starting with his high school German teacher, and more recently, many of his connections through the JET program. Greg is a very active member of the Southern California and Arizona Chapter of the JET program alumni association. He even served as a president of the Chapter for two years. 
Life After JET
After sticking with JET for the maximum allotted five years, Greg returned to the U.S. with his future wide open. After considering a few different directions, he was offered a job as a television news producer with Tokyo Broadcasting Systems (TBS) in New York City. He produced many segments, including breaking news, as well as special interest stories for live TV in Japan.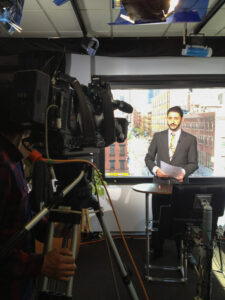 "We did breaking news from all over– from Paris to Argentina. I covered the women's world cup when it was in Canada. I even covered the Boston Marathon bombing, which was extremely intense."
What is a Sommelier?
After five years in New York, he left TBS and returned to the West Coast, where most of his family is located. However, during his time in New York, he took up brewing beers and ciders himself in small batches at home– a hobby which is not allowed in Japan. 
One of his jobs after moving to Los Angeles was working under Toshio Bueno, a master Sake Sommelier at Mutual Trading, a large import company.  "The sommelier was impressed with my knowledge and told me, 'You just need to study these books and you can become a Sommelier'. I was like 'Wow, that's very kind of you– what is a Sommelier?'" 
It didn't take long for him to find out. The sommelier became another big influence on Greg, inspiring him to study.  After studying and passing several tests, Greg became a Sake Sommelier. Eventually, he started working in a craft brewery where he was able to launch his pop-up business, Sake Secret.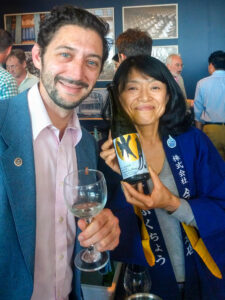 The goal of Sake Secret is to remove the negative stigmas or embarrassment around being less than knowledgeable about sake, and being about to enjoy it regardless. Much of the sake that he sells and promotes at Sake Secret comes from family-run Sake breweries back in Japan.  
Greg has met some of these family brewers. Through Sake Secret, he is helping others discover them, too. "When it comes to sake, no one is really filling this need of retail-priced sake, that also has a knowledgeable person who can make recommendations, and food pairings, and explain it to you," he says.
The semi-permanent pop-up shop operates Thursday through Sunday inside of a brewery in Long Beach, CA. But Greg is looking for something bigger. Since 2020, his goal has been to launch a brick-and-mortar sake shop in Long Beach. He hopes to achieve this milestone by the end of 2022.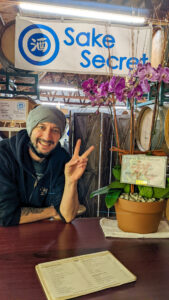 What advice do you have for someone starting a new career? 
"Before I left Hiroshima for New York, I was really torn about what to do and whether I was making the best choice.  Someone there told me, 'It doesn't matter if your next step is your forever career or the best thing that you could do for the rest of your life. Just take a step– take a step forward. Try something out, and you'll know soon enough. You'll learn something from it that you can use in whatever you do after that. You'll know soon enough, from doing it, if that's what you want to keep doing, and if that's not, you'll have a better idea of what direction to go from there.'"
Sake Secret Official Site: www.sakesecret.com