TSUNAGU: To Connect. Whether it is connecting employers to job seekers or bringing different cultures together, we at Activ8 value the bridge-builders who make our world a better place every day. Our new series, TSUNAGU, will feature inspirational people who connect the U.S. and Japan through business, education, art, culture and more.
Koby Shimada: Actor, film director, founder of KOBY PICTURES, Inc.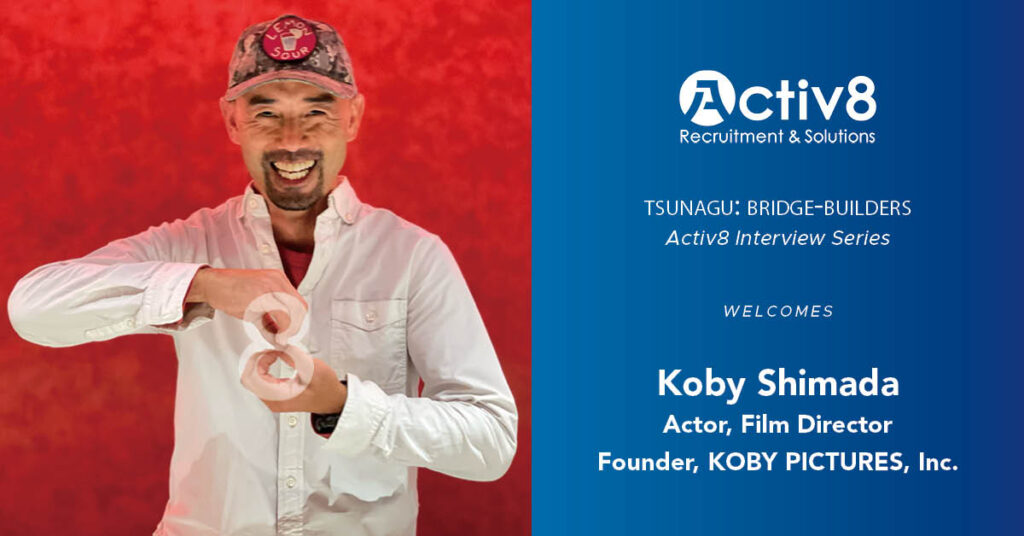 This month's "TSUNAGU" Bridge-Builder is the founder of Los Angeles-based KOBY PICTURES, Inc., Koby Shimada. Growing up in Tokyo, Koby lived a "Salary-man" life at an office job until he was 25, when his career and life changed forever. Koby's sudden shift to movies, and his path to Hollywood, was inspired by an email from an ex-girlfriend. Koby's "TSUNAGU Story" emphasizes the importance of making the most of your one and only life. 
Decision to move to Los Angeles
After graduating from Nihon University, Koby was working at a foreign-affiliated computer company in Japan, when one day, an email changed his life.
"It was from my girlfriend from high school. She told me, 'I married a Swiss person and I'm moving to Switzerland.' I had always thought that marrying a foreigner and going abroad was not common, so seeing someone so close to me actually doing something like that was very shocking. 'What am I doing in only one country?' I thought to myself and decided to quit work that day." 
"However, the result I got from having no clue what to do with my future was to become a Hollywood actor. I had always liked entertainment, and anyone can be an actor. And if I'm going to be an actor, it has to be Hollywood." Koby's unbelievable path to Los Angeles at 25, with no English fluency and no acting experience, is a result of his positivity and persistence.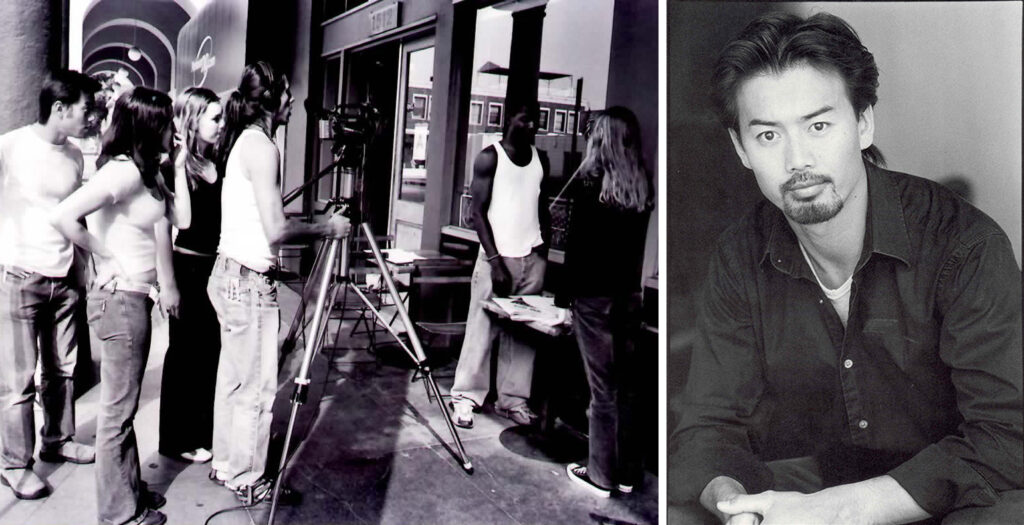 Self-discoveries in Hollywood
After moving to Los Angeles, Koby immediately enrolled at both a language and acting school to become fluent in English while simultaneously learning to hone his new artistic craft. Soon after, he joined SAG (Screen Actors Guild) and booked roles an a background actor for "Last Samurai," "Spider-Man 2," and "Inception." 
"During that time, I also auditioned for many other things, but it didn't go so well. At that time, I also started making movies with my friends, and that's when I started to think that it was more fun to do the filming instead of acting. To learn more, I joined a lot of independent films and student films as a crew. I got to experience a lot with grip & electrics, boom operator, and camera department. I really like America's openness when it comes to giving people with no experience a lot of opportunities. Those experiences have really helped me in my career to this day." 
Making connections through rugby
"Before leaving, I never had any intentions of staying in America for this long" recounts Koby. "My student visa lasted for 5 years, and I thought I would just go home as soon as I ran out of money. However, now, it has been 22 years of life in the US." 
The longevity of Koby's career in America was in part due to a connection he made through rugby. After a former rugby teammate introduced him to a job that granted him a green card and visa, Koby became independent in 2008 with a self-produced film production company. Though his company came to fruition in the midst of a financial crisis, he was hanging there to find some jobs which included being a coordinator as well as a film academy assistant. 
"Thankfully, I learned a lot of new things from many people. From being vocal about what I wanted to do, I received a lot of invitations for jobs. As long as you keep moving, everything will stay connected."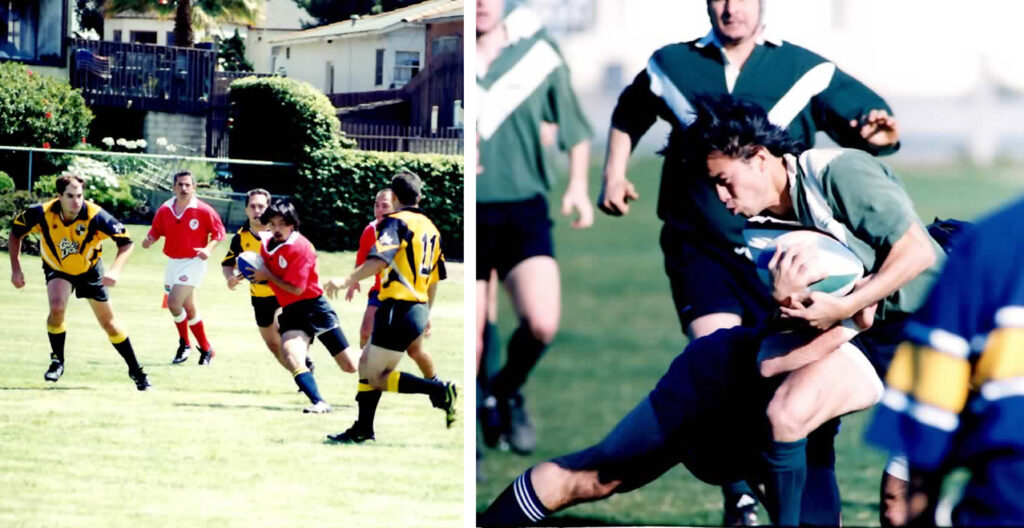 Meeting Dr. Bala
An encounter with Dr. Kazuhiro Omura (Kazu), also known as Dr. Bala, was massively impactful to Koby's life. Koby spent 12 years following and filming "Dr. Bala," a documentary that details the experiences of Kazu on his many trips to underdeveloped countries in Asia such as Myanmar and Cambodia, on which he administered medical treatment to those who would otherwise not have access. After finally completing the film in 2022, he has received several recognitions including the "Best Documentary" award in the 6th Indian World Film Festival, was a finalist in the Beyond the Curve International Film Festival in France, and  received a nomination for the Docs Without Borders Film Festival in the U.S. as well as for the Aporia International Villate Film Festival and South Korea.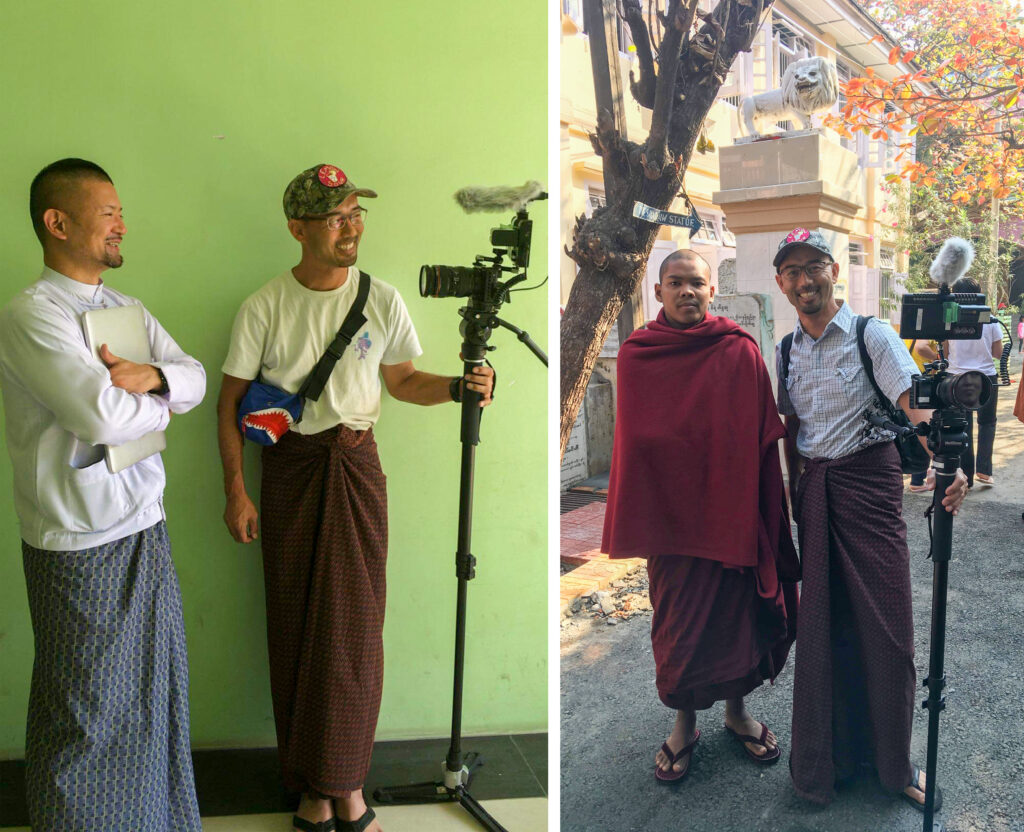 "The reason I was able to meet Kazu was also because of rugby. He was studying abroad at the University of California in Los Angeles in 2006 and joined the local Japanese rugby team that I was on. We hit it off immediately. Coincidentally, we actually grew up in the same town, Machida in Tokyo, and his house was really close to mine too!" 
"After spending two years in Asia, Dr. Kazu returned to Japan and I was able to see him again in Tokyo. I heard about his experiences overseas, and it set alight a burning passion and interest, and we talked about how it would be so nice if we were able to make a documentary about it someday. After that, each time Kazu would return to Asia, I went with him and started filming. I was moved by seeing him doing something he was passionate about and really enjoying his work. If you are doing something that you love, someone will definitely be moved by it. You can't save peoples' lives through a movie or event, but I thought that it would be able to give people an energy and strength to help them take another step forward."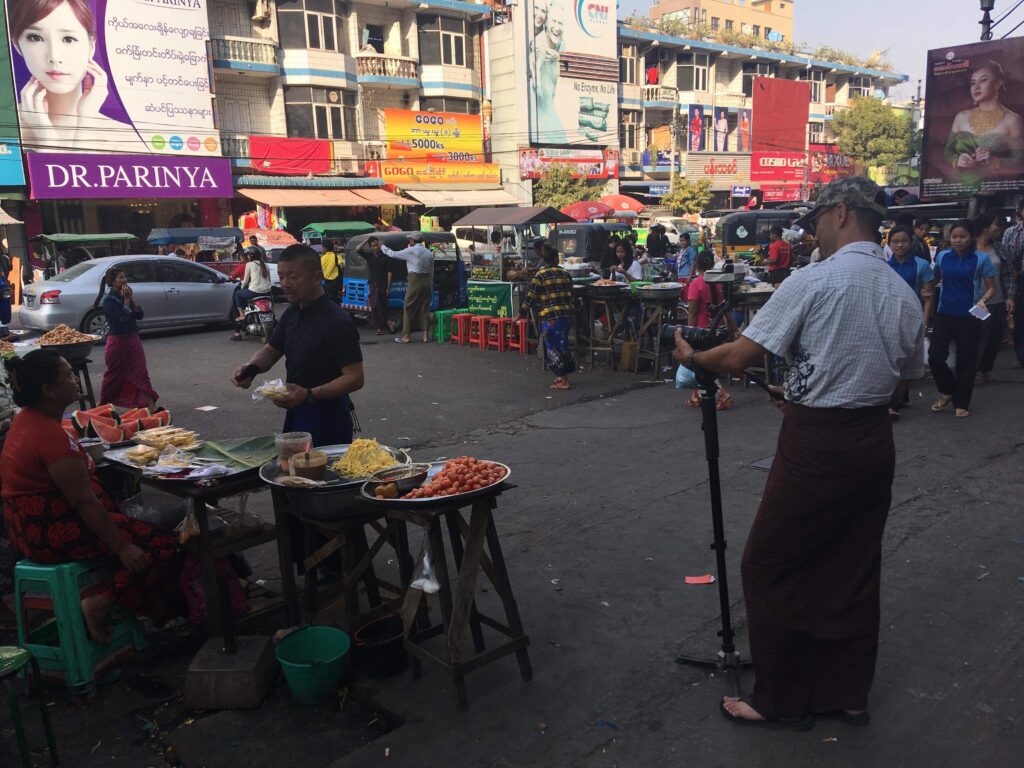 Overcoming Setbacks
"When I first came to America, it was undoubtedly tough to have such a big language barrier," recounts Koby. "People would speak really fast on purpose, or tell me to pass the phone to someone who could speak English on phone calls, and I had a lot of rough experiences. To make matters worse, I broke two of my front teeth while playing rugby during the period that I was still pursuing acting, and it was really depressing. 'What did I come here for?' I thought to myself." 
Koby overcame those challenges by focusing on making good connections with those around him. 
"What helped me cope was the American friends I made on the local rugby team. I full-on tackled someone who was being easy on me for being Japanese, and everyone got so excited. After that, they treated me well. Also, when I didn't understand a director's orders on set, I would draw notes of what I thought they would want and bring it to the set. To make up for my language barrier, I worked harder than anyone else. I am very proud of the trust and friendships I gained from working really hard." 
Connecting the U.S. and Japan
"It's not that I'm consciously trying to connect the two countries. I use products and films that I produced as a bridge and hope that it helps connect people. Our company motto is 'Laughter, Tears, and Impression.' In the entertainment industry, giving people energy is something that transcends language and origin." 
Future goals:
"I definitely want to make a feature-length narrative film as a director. Something that is like a documentary and could happen in real life but is actually fiction. That is something I want to try for Academy Award for Best Picture."
Advice for those seeking a new career
"'Your intuition is always correct,' is what I would say. Intuition is not something that is random or exists occasionally, but is something that is based on all of your past experiences. I believe all of my past experiences, things that went well for me and that I enjoyed, form the foundation of my intuition. So if you are lost, trust your intuition, because it might connect you to the next chapter of your life. The reason I was able to get into the entertainment industry is intuition, and I believe that was the correct choice. Because I always kept in mind the things that moved and inspired me, I was able to get to where I am now." 
KOBY PICTURES, Inc.
Global Entertainment Production
Website:www.kobypics.com
YouTube:www.youtube.com/kobysan
Dr. Bala Official Page: www.kobypics.com/drbala