TSUNAGU: To Connect. Whether it is connecting employers to job seekers or bringing different cultures together, we at Activ8 value the bridge-builders who make our world a better place every day. Our new series, TSUNAGU, will feature inspirational people who connect the U.S. and Japan through business, education, art, culture and more.
Alvaro Perez Miranda, Restaurateur and Art Dealer
Mr. Alvaro Perez Miranda was appointed by the Japanese government as a Goodwill Ambassador for the Promotion of Japanese Cuisine and Culture in December 2023. Born in Venezuela, Alvaro, 58, runs full-fledged Japanese restaurants in Miami. He is the first Latino American to be appointed as a goodwill ambassador to promote Japanese food culture overseas, and his background is also unique. In his youth, he went to Italy to study art, and initially came to Los Angeles to further his art studies, but he soon met with an inspirational chef and restaurateur there and decided to quit art school and apply his artistic creativity to the culinary world. What changed his life significantly was his encounter with Japan when he first visited to open an Italian restaurant. He was fascinated by the Japanese culture, and deeply impressed by the cleanliness and craftmanship he saw everywhere. What was supposed to be a one-year stay in Japan turned into 15 years, and now Alvaro sees it as his mission in life to convey to the world the authentic Japan he has come to know.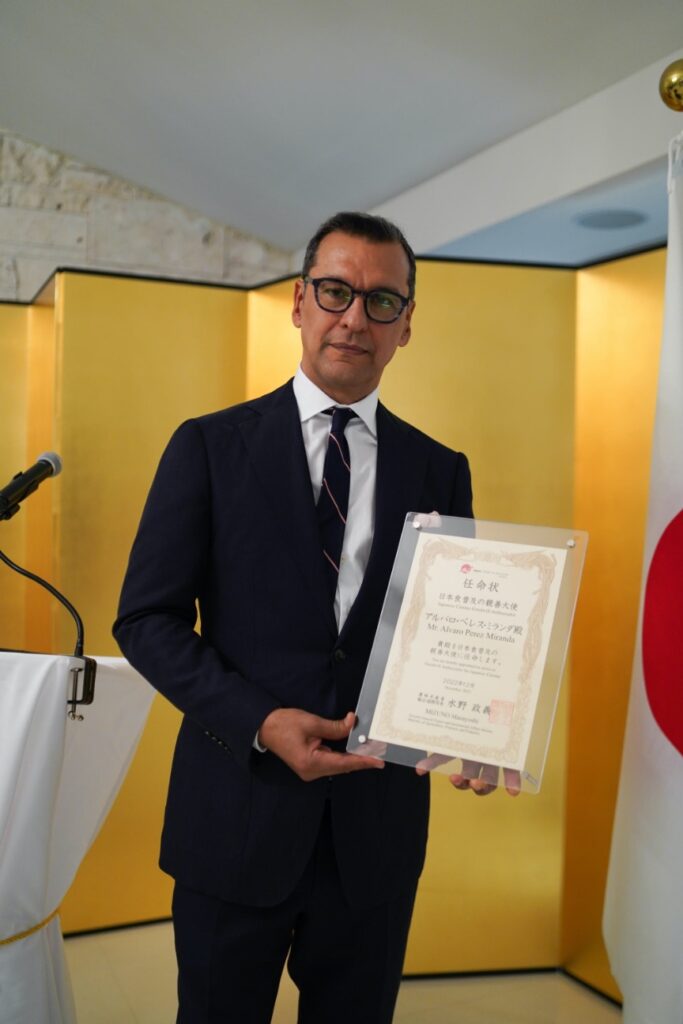 Photo: Alvaro Perez Miranda holding a letter of appointment as a Goodwill Ambassador for Japanese Cuisine
From Art to Food, a fateful encounter
Alvaro was born as the youngest of five children to a father who was a businessman and a mother who was an excellent cook. He displayed significant talent at drawing since he was a child, which led him to plan a career as an artist. But after studying art in Italy and then coming to Los Angeles to continue his art education, he met renowned American Chef Joseph Suceveanu, who opened the door for Alvaro to the restaurant business. When he lived in Italy, he also had learned a great deal about food and wine, and because of Alvaro's accumulated knowledge, Chef Joseph invited him to work at a restaurant. It was this job that set him on the path to set aside his paintbrushes and instead use his talent as an artist in the world of food culture.
Japan is Wonderland
While working with Chef Joseph, he had an opportunity to open Italian restaurants in Japan. On his first visit to Japan, he was surprised time and again by the care displayed by people as part of ordinary life. For example, a woman walking her dog carried a bottle of water with her, and Alvaro noticed that after the dog had peed, she poured water on the dog's urine to clean the street. Nowhere else in the world can you find such a scene, Alvaro said. He was very impressed by the Japanese spirit of caring for others. On another occasion, his artist's eye found true wonder in the beauty of cherry blossoms. Although each petal was white, the whole tree with its flowers looked pale pink. The longer he lived in Japan, the more he was fascinated by the Japanese spirit, especially the values placed on balance, not wanting more than necessary, and knowing that enough is enough.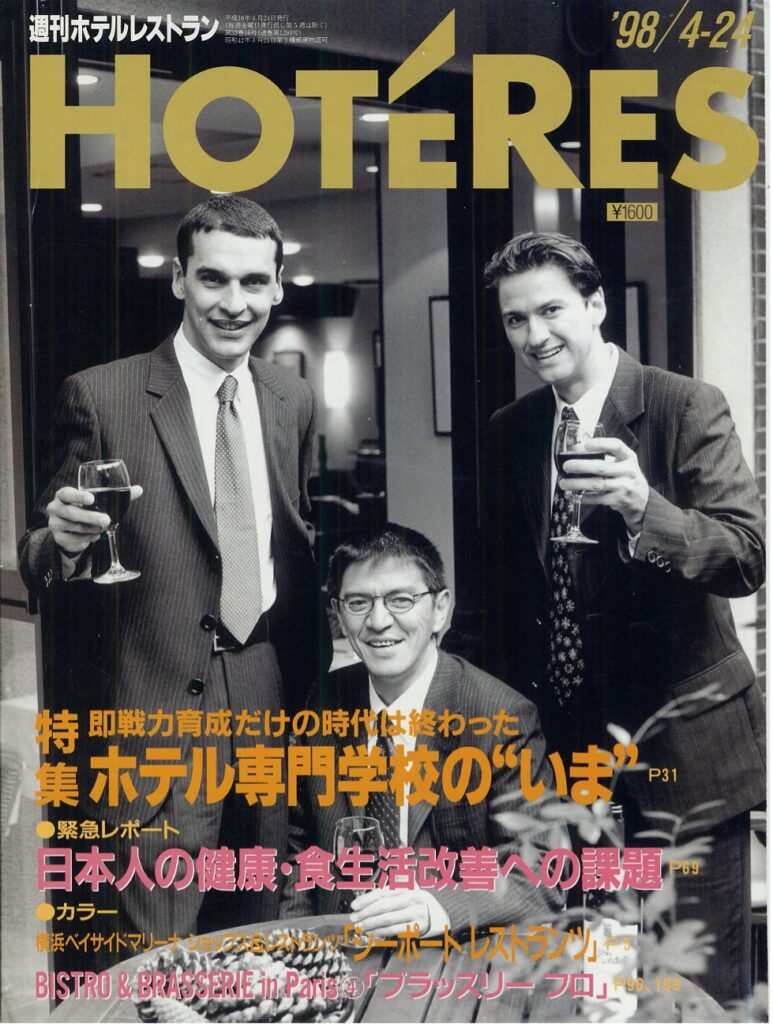 Photo: 33 Italian restaurants opened in Japan. Alvaro is on the left.
Craftmanship culture 
Alvaro marveled at what he calls the "culture of perfection" in Japan. He recalled how stunned he was when he found a mango priced at 15,000 yen at a fruit store. There are delicious mangoes in his hometown of Venezuela, he thought, but they are not sold at such exorbitant prices. Out of curiosity, he bought it and took it home. The shape of the mango was as beautiful as a computer graphic. As for the taste, when he took a bite, a wonderful flavor that he had never experienced before spread throughout his mouth. This is the best taste in the world, he thought. He immediately got on an airplane and headed to a farm in Miyazaki, where that mango was produced. He found the small mango tree about eight feet tall, and all around were farmers wearing white gloves and handling these mangoes with great care. The farmers told him it took many years to produce a mango with such a condensed flavor using bonsai techniques. Alvaro realized that everything from Japanese tomatoes to beef is produced the same way, with great craftsmanship. Not only that, but those producers also possess the virtue of not losing humility while making wonderful things.
Awakening to Taste Without Salt and Pepper
Three months after he started living in Japan, he was taken to a kaiseki meal for the first time. At first, he wanted salt, but after a while, he started to appreciate the delicate tastes and decided he didn't need salt or pepper. He realized the cuisine also reflected the Japanese mindset of valuing balance and the attitude of "knowing what is enough." His desire to learn about Japanese culture grew so strong that he wondered if he might have been Japanese in a previous life. He also became interested in Japanese paintings and started collecting art. After 15 years, he returned to the United States and opened a restaurant in Miami.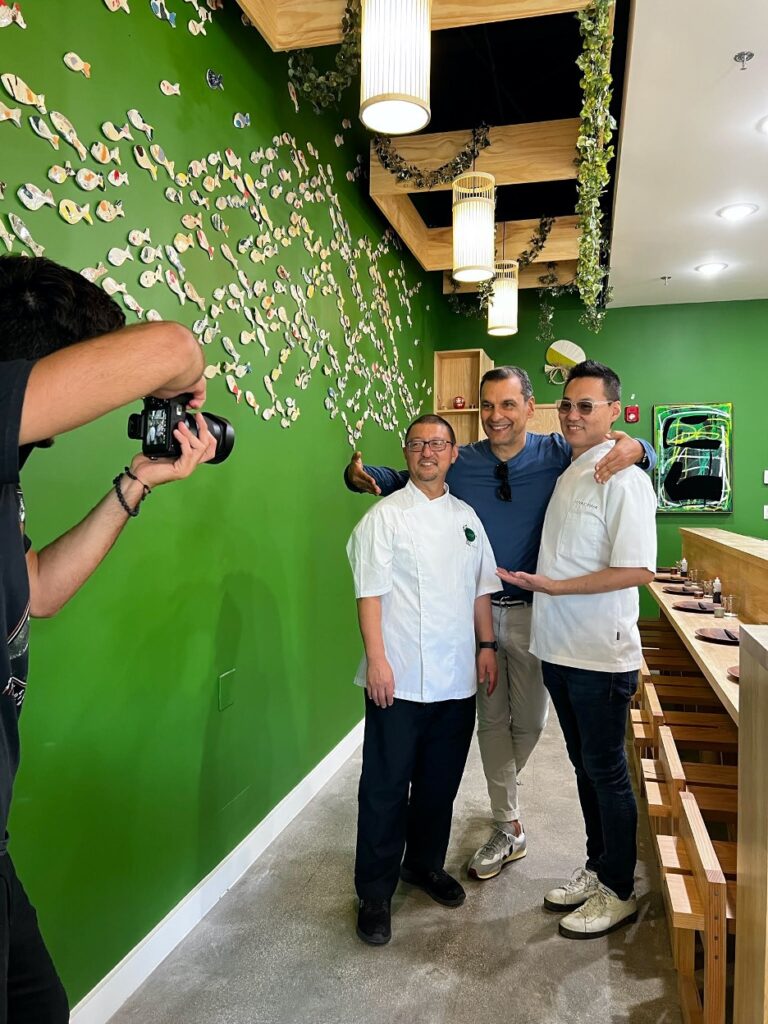 Midorie, a restaurant that will open in 2023. Fish art swims on the wall
Always Rising After a Fall
As with anyone, Alvaro has experienced his share of difficulties. But when it comes to business, he sees a crisis as an opportunity to lift himself up and move forward. "If I fall down seven times, I get up eight times, just as the Japanese adage." The hardest experience of his life was divorcing his Japanese wife. But they still talk to each other and maintain a friendship. They have a son together and he described his son as the best thing in his life and what he is most proud of. His son gave him a sense of duty and encouragement to be a good role model and a great man.
Support Youth
Alvaro hires Venezuelan youths at his restaurants and trains them to become sushi chefs. It takes four years to become a full-fledged sushi chef, but after this intensive training, they can make a good living and open their own restaurant. At his Art Gallery in Miami, which he named Blackship, he promotes and supports the works of young Venezuelan and Japanese artists. Among them, the paintings of Ryota Unno, a young Japanese Nihonga painter, have attracted many fans in Miami, he said.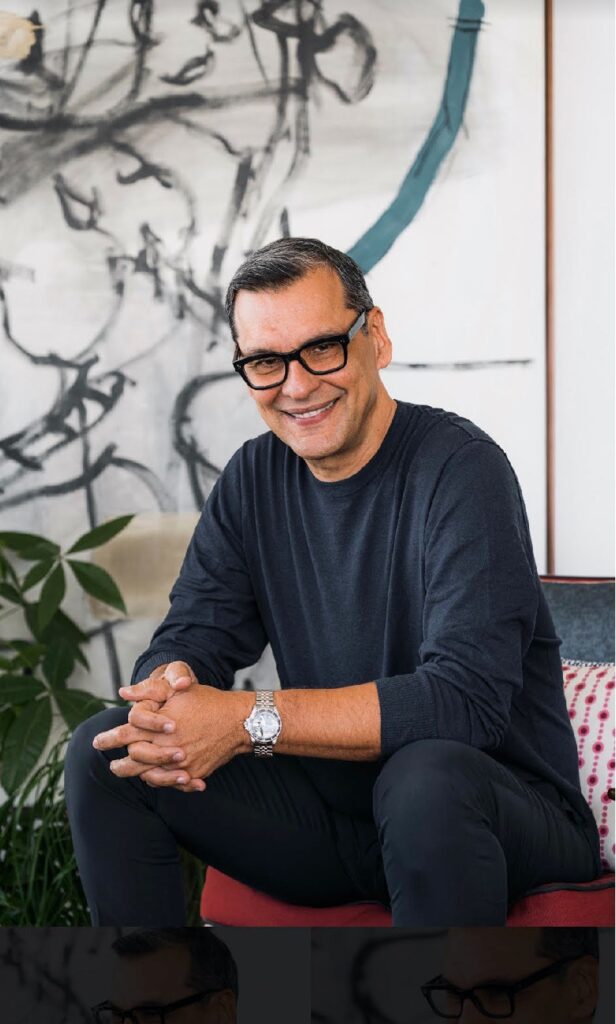 Miami's Blackship Gallery focuses on supporting young artists
Advice: Seek Excellence
When asked about his advice to those who are about to build their careers, he replied, "Whatever you do, excel." The door never opens at the "so-so, mediocre level skill." It doesn't matter what field the person is in, the first priority is to acquire excellent skills. He also said not to worry about money. Money follows people with excellence. He also suggested working hard as another key to success.
Road to convey Real Japan
Alvaro's mission continues. To promote the real Japan to the world, the Japanese government should focus on art, craftsmanship, and culture, he said. Japan has a lot to teach the world. Promoting Maiko and Cherry Blossoms is not enough. His latest idea is to open a small, Japanese-style hotel to provide guests with an authentic experience of Omotenashi – Japanese hospitality. He is also planning a Real Japan Tour. Instead of taking Americans to a fancy sushi restaurant in Tokyo that costs $500 per person, he wants to take them to a small, delicious neighborhood restaurant in a university town and let them experience real Japanese life just as he experienced. Clearly, Alvaro is only halfway through his missionary road.
RELATED SITES