We would like to express our sincere gratitude to all of you for your continued support and sincerely hope that this blog finds you in good health and happiness.
The normalization of society has progressed to the "post-covid", and the resumption of events that had been discontinued has become noticeable. As people-to-people ties have regained their vitality, the United States celebrated Asian and Pacific Islander American Cultural Heritage Month in May, with events honoring the achievements of Asian Americans who are active in various fields.
And June is "Pride Month." As you know, activities and events appealing for respect for the rights of LGBTQ (Lesbian, Gay, Bisexual, Transgender and Queer) are held in various parts of the world, including the United States and Japan. Throughout the cities, there are many rainbow-colored products and flags displayed and great number of citizens participate in events such as parades and festivals.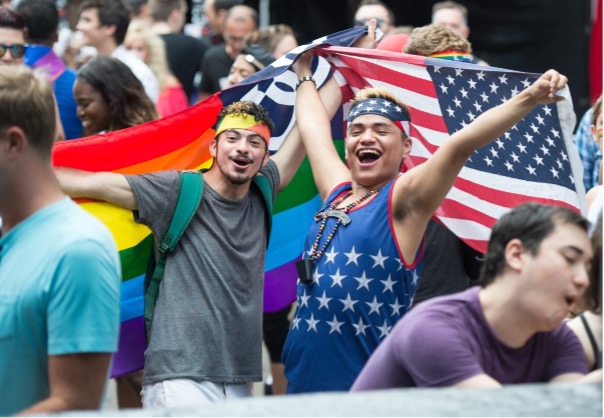 (Chicago Pride Parade. Photo credit: Choose Chicago)
In honor of Pride Month, we donated $20,000 to the Chicago NPO, Center on Halsted. The center is the largest social welfare organization in the Midwest that supports LGBTQ people, and offers various programs such as job training, housing help for homeless, and support for parents of LGBTQ children. Its history dates back to 1973. Gay Horizons, the predecessor of Center on Halsted, begins as a volunteer-run information clearinghouse and a meeting place for gays and lesbians. Half a century later, it became Midwest's most comprehensive community center. Major companies and organizations such as McDonald's, US Bancorp, and Chicago Bulls support it as sponsors.

In providing support, we have appointed Julia White, an employee of our company as an ambassador and will be involved in the center's activities. According to Julia, one of the reasons he wanted to join the company came from her findings of our LGBTQ-friendly working environment.
Since our founding, we have strived to create a workplace where everyone can work comfortably, based on our belief in respect for human rights that "All human beings are born equal." Of course, the workplace isn't the place to express who you are out loud, but you don't have to hide it either. We have a diverse and inclusive workforce of different races, gender, and cultural backgrounds.
There is "Straight Alliance" in our workplace. We do not care about if team members are LGBTQ or not. With knowledge about LGBTQ, we don't treat them as "special people" but welcome them and treat them with courtesy. It doesn't matter where you were born or who you love. As a recruitment agency, we hope that our employees work comfortably and earn their livelihoods, aiming to create "society where people coexist while respecting each other."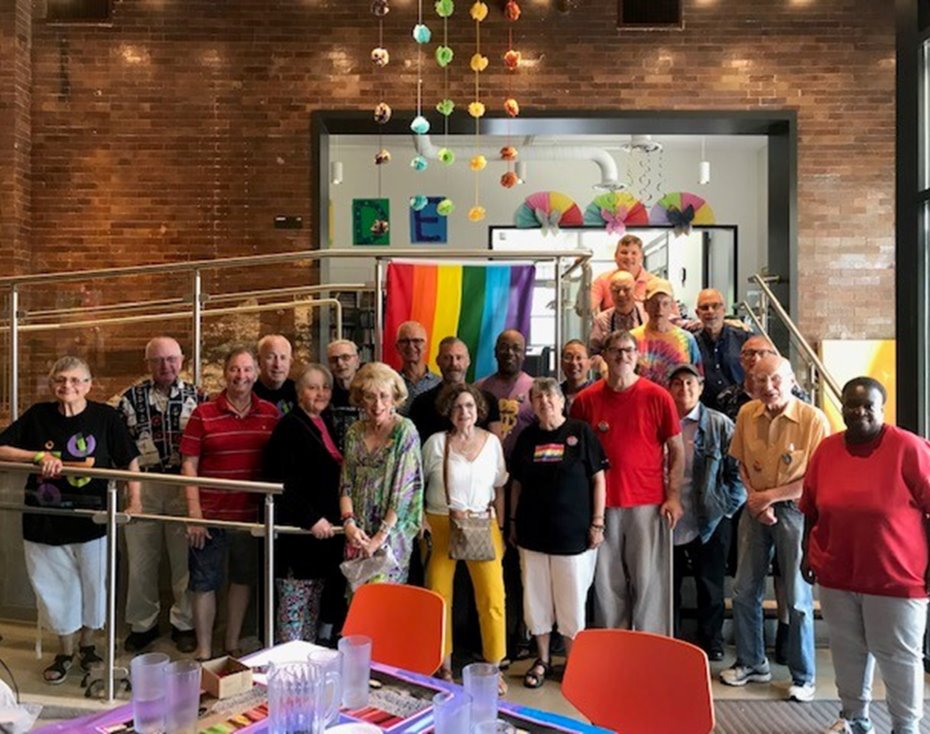 Seniors at Center on Halsted
One of the reasons why we decided to support Center on Halsted this time is that the center is focusing on supporting LGBTQ elderly people. In the 1980s, Acquired Immunodeficiency Syndrome (AIDS) , caused by HIV (an infectious disease caused by a virus called human immunodeficiency virus) surged, and discrimination against HIV/AIDS as a disease that affects gay people increased. "The elderly generation have been fighting over years against the discrimination.  Now many of them suffer from loneliness and poverty as they age. The advancement of LGBTQ human rights activities we currently have would not be possible without their contributions, and we should treat them with respect," said Kengo Kaji, President and COO of Activ8.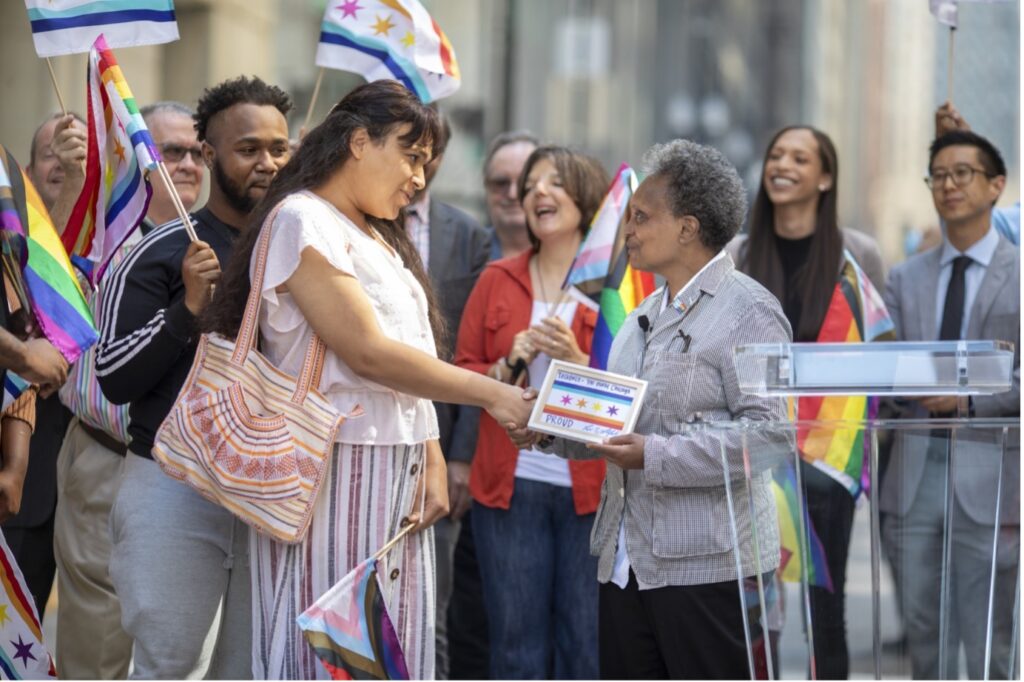 Former Mayor Lori Lightfoot, the first Chicago mayor to openly identify as a Black woman and gay, at an LGBTQ event in 2021. Photo credit: Mayor's Twitter
This donations is also a part of our general efforts of giving back to the community. Chicago, where our company is headquartered, is a city that has supported the LGBTQ community in recent years. Chicago was the first city in the United States to use tax money for the LGBTQ community, not New York or San Francisco. The "Lakeview" neighborhood near our headquarters is recognized as the first LBGTQ-friendly city in the nation. In 2015, the U.S. Supreme Court legalized same-sex marriage thanks to the efforts of former U.S. President Barack Obama, who is from Chicago. Former Mayor Lightfoot of Chicago was the first openly gay mayor of a large city in the United States, and former Chicago Mayor Rahm Emmanuel (now US Ambassador to Japan) also supported the LGBTQ community.
Over the past few years, the anti-LGBTQ movement has spread across the United States. Target, a major US retailer, removed some Pride products, such as T-shirts, from display in May this year. The reason was threats to employee safety. In June of this year, the state of Texas banned gender-affirming care such as reassignment surgeries and hormone therapy for minors. Texas is the 16th state to pass similar legislation, following the likes of Florida.
We hope that our support to the Center on Halsted helps their efforts to serve the LGBTQ community, which is a part of our diverse human society. Discriminating against LGBTQ is human rights violations. It has similar mindset of discriminating against racial minorities or women. We would like to contribute to the creation of a society where young people do not have to hide themselves at work or wherever they are.
Finally, we hope that all Pride Month events across the country are carried out safely and that more people are visiting Chicago this month to join the Chicago Pride Fest on June 17th and 18th and enjoy the Chicago Pride Parade on Sunday, June 25th.
RELATED SITES
Events related to Chicago Pride Month (Choose Chicago)